Regular price
Sale price
$10.00 CAD
Unit price
per
Sale
Sold out
Share
Your choice of WAV (high res) or mp3 (compressed) files.
This is a full length, 11 song album.  Released in 2008 it is a concept album built around the fictitious story that AV was an international spy, who fell in love with a spy from the "other side", who then, through their love affair, decided eventually to defect together.  The premise (perhaps ahead of its time) was that once something was on the internet people would believe it as fact— this happened to AV when a journalist once wrote she played guitar (which she didn't/doesn't), and then other journalists read this and wrote it into their own pieces when covering AV.  So, she decided to make up an entire story, and re-wrote her bio on her website to reflect it.  She assumed most would be in on the joke, but, as with the "guitar playing fable," an astonishing amount of people believed it.  Relatedly, the spy story explores topics like if it's always best to tell the truth; if loyalty is more important than love; if ideals are more important than pragmatism.
It is a lush, epic, indie-pop album, with swirling big strings, digital keyboard sounds, and AV at the piano (not guitar!)
The track "St.Paul," ended up on heavy rotation on commercial station Magic 99, and AV's cover of "Rockin' In The Free World" was placed at #13 in "CoverMe" Magazine, in the "50 Best Neil Young Covers Ever", with a blurb stating:
"The only "Rockin' in the Free World" cover I've heard that wasn't, well, rockin'. Canadian singer-songwriter Ann Vriend dispenses with the endless guitar solos and hollering that characterize pretty much every other cover. But don't mistake this for some soft ballad. In her own way, Vriend rocks, putting piss and vinegar into her vocals that still roar over the lush orchestral production. Her cover may be kinder and gentler, but the machine-gun hand remains." 
View full details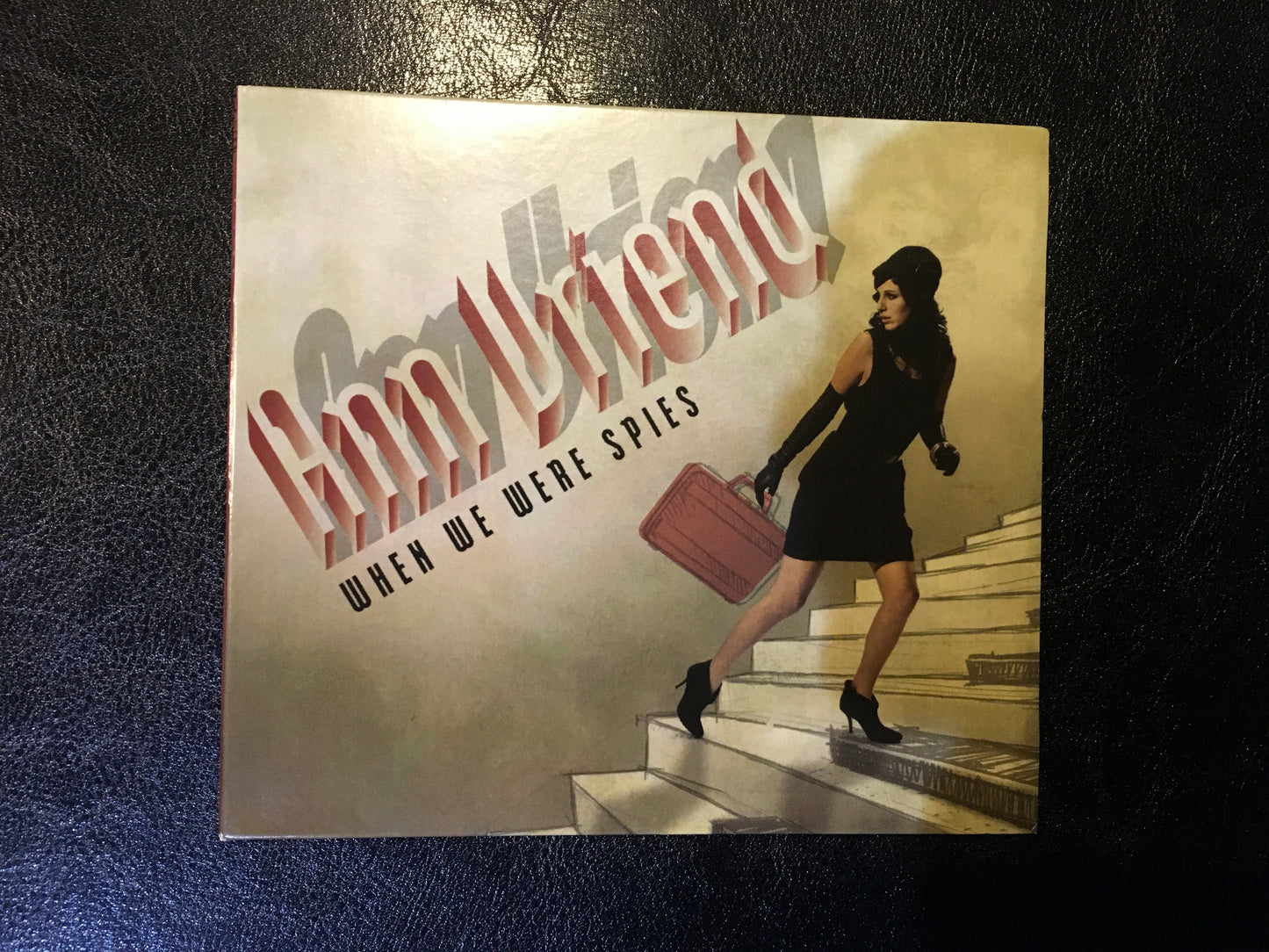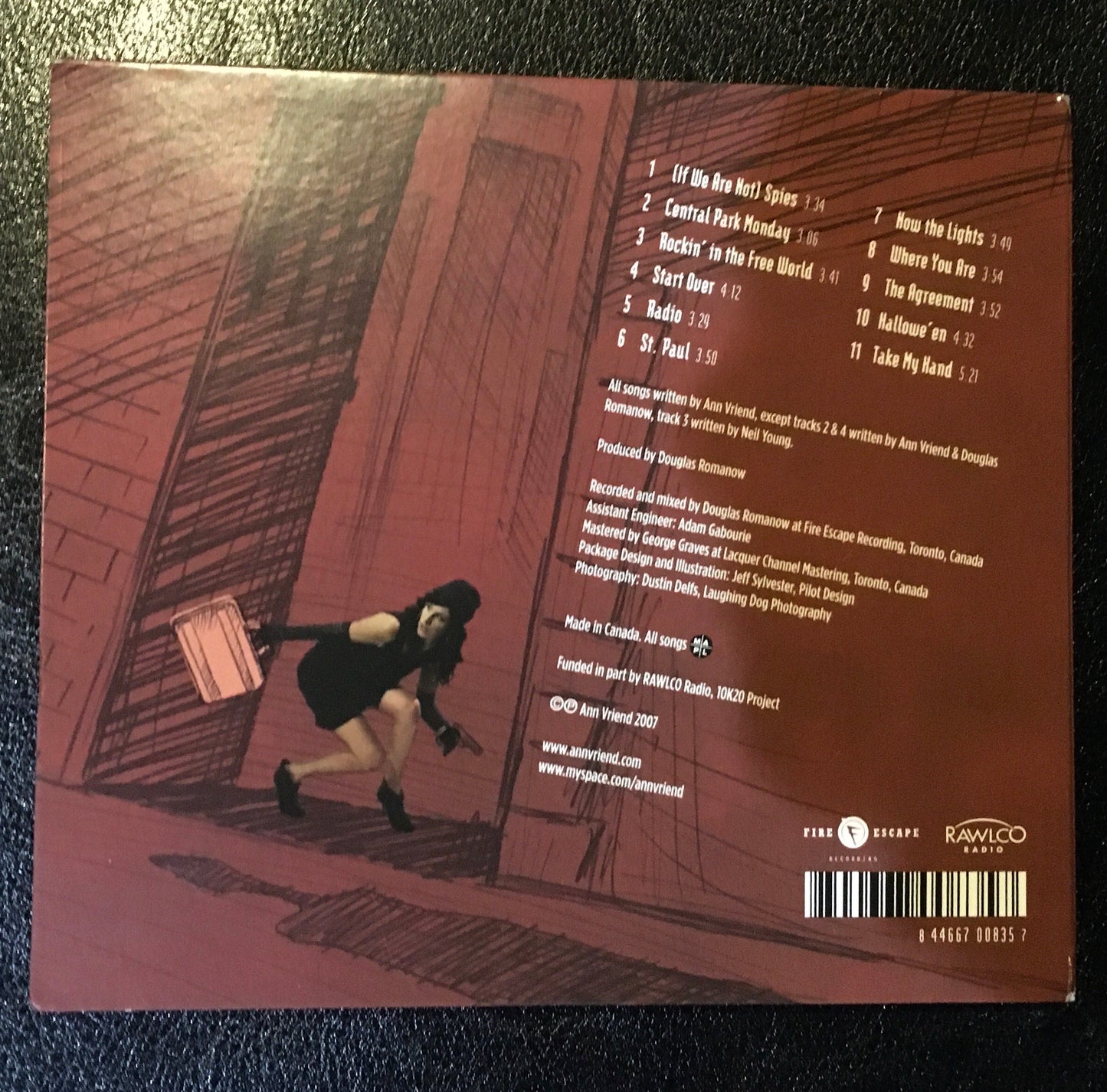 Shipping

Share the details of your shipping policy.