Regular price
$100.00 CAD
Regular price
Sale price
$100.00 CAD
Unit price
per
Sale
Sold out
Share
I am often asked by other upcoming songwriters to evaluate and give feedback/advice on their songs (music, lyrics, structure, arrangements)-- whether because they are working on them in the process of getting ready to record an album, or just as a hobby.  So, after doing this for a long time I finally realized I should put this as an "item" in my store, so here it is. 
Songwriting is very personal-- and what constitutes a "good song" is very subjective.  Taste-- in style, era, genre-- is also a big factor, as is a person's musical and lyrical influences.
So, to that end, when I do these consultations I always ask the person to send me not only a link to the song(s) they would like evaluated, but links 5 or so songs they particularly think are great and/or are influenced by-- by different artists, or by the same artists, it doesn't matter.
So, once a time period is arranged for the consultation know that that is what I will ask for in advance of the session, sent in 1 email:
1. A link to the song(s) you want evaluated
2. The lyrics to those/that song(s)
3. Your list of links to 5 or so other people's songs you admire/are influenced by.

Note that the time I will take to go over this in advance of your consultation is incorporated into the price of the consultation.
My Songwriting Experience:
Throughout my career I have won a number of song writing awards, the first of which was waaaaaaay back in 2002 for a song I wrote when I was 17, called "Waterfront."  The prize money I used to record my first album, and it also included a trip to Nashville.  Around that same time that same song caught the attention of NYC producer and talent scout Leo Sacks, who brought me to NYC to audition for several labels, including Epic Records, and which led to working in studios such as Sony NYC and the (now defunct) Hit Factory.

Since then I have won the Cobalt Music Prize twice (2017 and 2019) for the songs "All That I Can" and "It's Happening" (the latter of which I wrote to perform with an elementary school choir): and I won the "R&B Recording of the Year" in 2018 for "All That I Can", and have had a long list of nominations for other songs at the same awards.   
I have also had several songs chart on commercial radio-- the most successful of which was in 2019 for my song "Hurt People Hurt People", which went to #1 on a big station in Germany which has a listenership of 3.3 million, and the song reached #55 in the Top 100 pop charts for the country-- which is apparently unheard of for an independent, non-German artist. 
Locally my song "Feelin' Fine" was played on the now defunct "Magic 99" commercial station, and was apparently "the most requested song by a local artist in the station's history."  I have also been lucky to have chart support from public, community, and college radio, nationally and internationally; for every album I have released.
While on tour and at home I have taught many group classes in songwriting in various schools around the world, with students ranging from never having touched an instrument or written a song before, to 1st year university students in music college-- and a vast range in between. 
I have been commissioned to write songs with various school groups-- including the afore-mentioned award-winning song "It's Happening," performed with the Sifton Elementary School Choir-- and I have been commissioned to write songs for organizations such as the Commonwealth Games and the Canadian Paraplegic Society, among others.

I have also written songs with other songwriters, ranging from the multiple number one hit songwriter Dan Hill, who reached out to me based on his admiration for my song "Everybody Sings in Nashville," and who was recently induced into the Canadian Hall of Fame; to local Edmonton artists such as Martin Kerr, on the recent 2020 pandemic song "Isolation Groove."
General Education/Related Experience:
I am a graduate of Grant MacEwan's Music Performance Program, at which I received a scholarship in academics, and besides my performance skills and extensive experience I have solid knowledge and background in music theory and ear training. I also studied classical music for a few years at the King's University College.  Prior to that as a child and teenager I took violin, recorder, and piano lessons (not all at the same time), and wrote songs for my school music classes to perform as early as Grade 6.  I played with musical instruments as early as I can remember-- apparently even as a toddler, "making stuff up"-- but never remembering it the next day.  Age 9 is when I finally played a song I wrote on the piano over and over and over again enough that I can still remember it to this day-- making it by far not my best song, but my oldest :)).

If you would like to know more about my professional achievements, career history, and musical influences you can find them at my bio on my website www.annvriend.com/bio.html.
View full details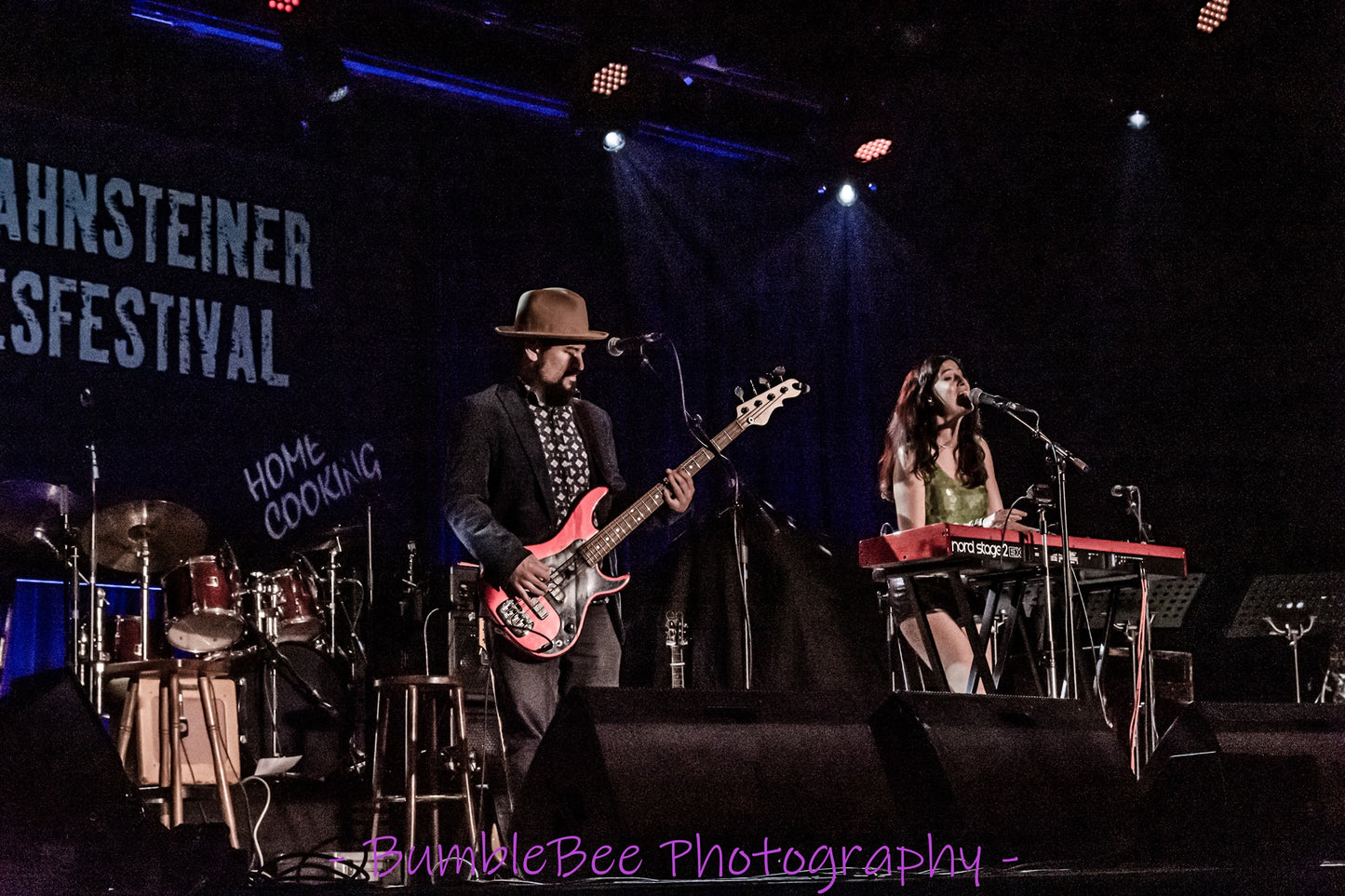 Shipping

Share the details of your shipping policy.