Regular price
Sale price
$1.00 CAD
Unit price
per
Sale
Sold out
Share
You have the option of choosing this download in WAV or mp3 format.  Both formats also include a download of the single artwork, which you can only get here, at the AV Store.
Written over 3 years ago and now more relevant than ever, AV's "Mine, All Mine" has a doo-wop, Motown-style, cheery melody that is almost in direct opposition of its lyrics. While on the one hand it is an old-school, sweet, nostalgic song you can't help but tap your feet to "Mine, All Mine" is also an inward-looking critique of a society so possessed by materialism it justifies a large path of destruction, colonial and otherwise.
AV is a resident of McCauley, Edmonton, which is an inner city neighbourhood on Treaty Six land referred to in the local media as a "ghetto," where a disproportionately large percentage of residents compared to the rest of the city suffer acute trauma, mental illness, homelessness, and/or severe addiction— and the rest of the more stable families living in and amongst this— mostly newcomers to Canada— try to cope with this as best they can. The opioid crisis has contributed to far more lives lost in McCauley than to the pandemic, and drug houses, the sex trade, gangs, and petty crimes are rampant .  Therefore AV's daily life in McCauley constantly reveals the inequities of human standards such as basic safety that she and her neighbours face, all in the looming shadows of Edmonton's shiny downtown business sector.
This volatile environment has led to AV's examination of a society that worships and rewards affluence to the point of creating more and more victims as it cares so little for health compared to wealth.  The lyrics of  "Mine, All Mine" remind us how as children we are taught one thing: to share, be inclusive, helpful, and respectful— while in reality, our economy and stock market — and colonial past and present — encourages and rewards the exact opposite. 
View full details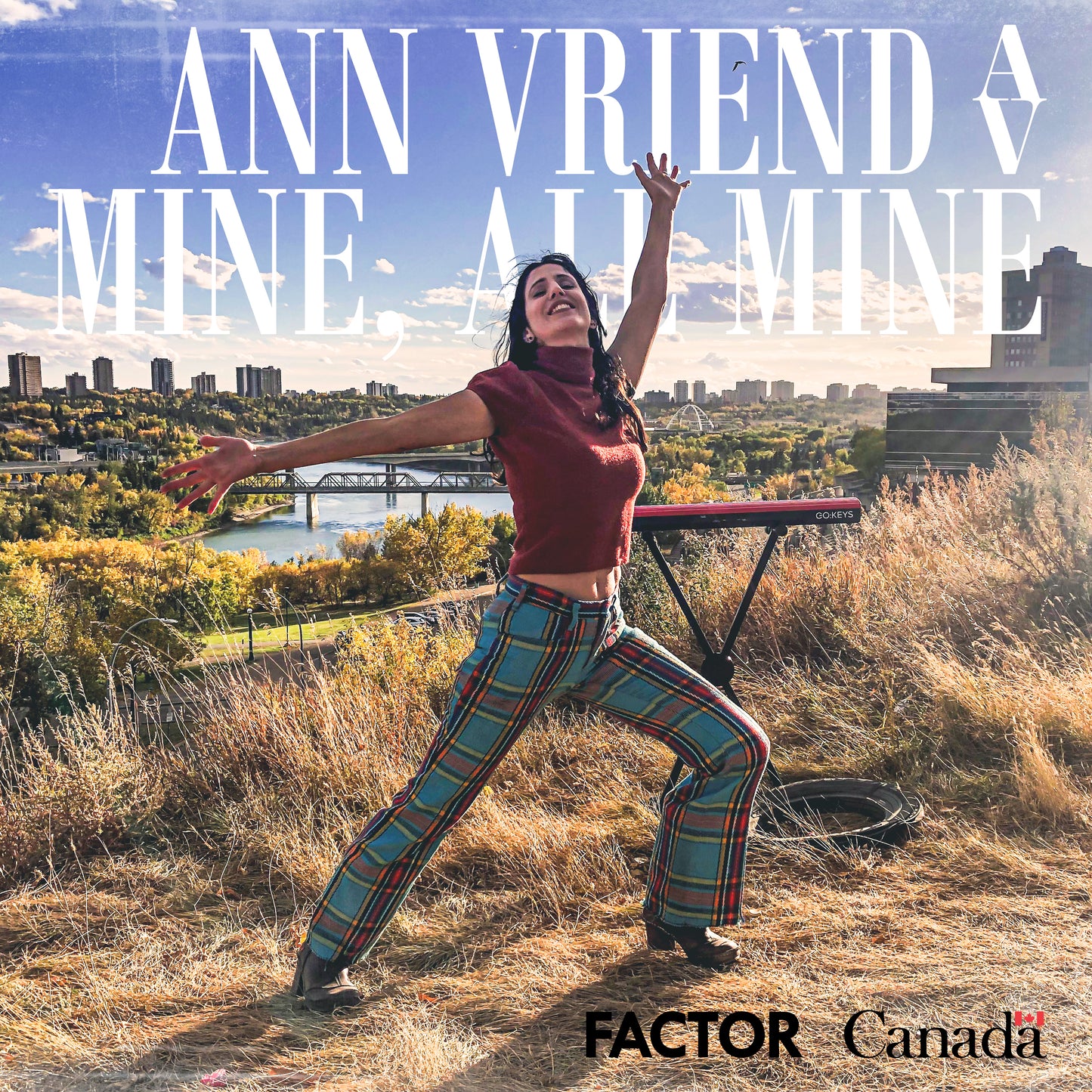 Shipping

Share the details of your shipping policy.