Regular price
Sale price
$1.00 CAD
Unit price
per
Sale
Sold out
Share
You have the option of choosing this download in WAV or mp3 format.  Both formats also include a download of the single artwork, which you can only get here, at the AV Store.
"If You Were Here" is a lonely, haunting duet based on a wordless chorus sung in harmony about longing, wandering, and what keeps people in relationships. It was originally released in 2012 and co-written with Canadian singer-songwriter Matt Epp while both artists were attending a music conference in Memphis.  The song was initially penned in dedication to Jeff Buckley, who drowned in the arm of the Mississippi River AV and Epp could view from the conference hotel.  The harmonies for the track were crafted in the hotel stairwell, where the natural reverb and constant stream of musicians chiming in as they went past was the initial musical inspiration for the song's vocal hook; a long stream of people wandering in hope of finding something more.
About the "Radio Version":
Reimagined with a faster tempo, the second version of "If You Were Here" features a heavier R&B groove, and adds in some retro-sounding strings and choir-like background vocals. For this rendition AV once again partnered with producer Tino Zolfo, who produced her award-winning soul single "All That I Can". The rendition blends elements of "old-school" soul reminiscent of James Brown's "It's A Man's World" with modern R&B sensibilities in similar ways to Amy Winehouse's "Back to Black" or Alicia Keys' "Fallin,"  whereas the original version, co-produced with Chris Birkett, is a much rootsier, live blues band feel, heavily featuring Hammond organ and acoustic piano.
Why revamp the song, 10 years after the 2012 recording?
One of AV's reasons for re-recording this song is that the refugee and homeless crisis worldwide has been steadily growing, long before the pandemic, and long before the most recent crisis in the Ukraine.  AV's neighborhood of McCauley, Edmonton, has a high population of recent refugees; in fact it is the neighborhood soccer/football superstar Alphonso Davis first came to with his family as a refugee from Liberia, and now is the first soccer player-- and first Canadian-- to become an ambassador for the United Nations refugee charity UNHCR, and is an inspiration to the whole neighborhood.
The McCauley neighborhood is located on Treaty 6 land, and is also home to many 1st Nations' Canadians; many of whom, despite being on their own ancestral land, are disenfranchised to the point of being homeless.  Perhaps the darkest part of the colonial history of Canada is that multiple generations of 1st Nations children were forcibly taken away from their parents and sent to notoriously abusive residential schools; as documented means of cultural devastation and land acquisition by colonials.
 AV recorded this rendition of "If You Were Here" with Jory Kinjo, whose father is from Okinawa, Japan.  Despite another chapter of the dark side of Canada's history of putting even 3rd and 4th generations of Japanese Canadians into harsh immigration camps during the 2nd World War, Mr. Kinjo immigrated to Canada where he met his wife, a Ukrainian/Icelandic English teacher, who recently lost a brave and long battle with cancer.

As mentioned above, AV wrote "If You Were Here" with Canadian singer-songwriter Matt Epp, whose Mennonite forefathers fled Russia and many parts of Europe due to religious persecution-- persecuted due to their belief in pacifism.
AV herself is a 2nd generation Canadian whose working class grandparents on both her father and mothers' sides left the Netherlands at the end of WWII in hopes of less war-torn life.
In AV's words: "Wars are always started by the rich, but in war the poor always suffer the most.  Worldwide it is the poor who are separated the most from each other, and from their respective homelands.  This song is for all of those missing each other and their homes."
View full details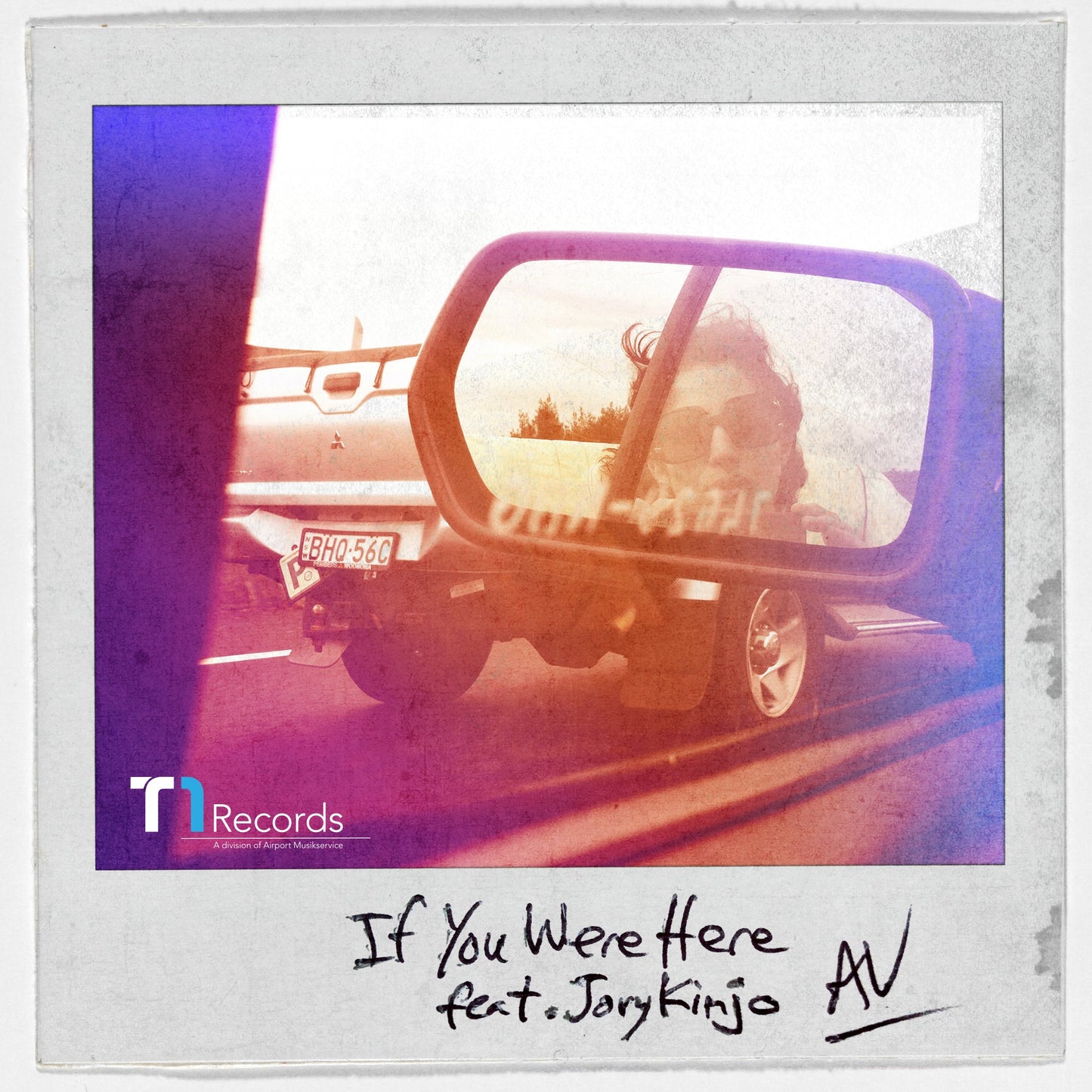 Shipping

Share the details of your shipping policy.